Week in READ-view is a post I have posted on Sundays telling you what I have been up to this week and what I read or am reading. The Sunday Post is a meme sponsored by the awesome Kimba at the Caffeinated Book Reviewer. It's a chance to share news. A post to recap the past week, showcase books and things we have received and share news about what is coming up for the week on our blog.
Blog News:
I am so BEHIND on reviews, I really should have written them as soon as I finished the books. Now I have 5 reviews to write and need to catch up before COYER starts in June or I'm going to be worse then I am now and I don't even know where to start 🙂
This week has been a rather slow blogging week for me and I took a break from reading and had to read something for a friend. I am now back to finish up Clean Sweep Arc Challenge and I think I will actually hit my goal with maybe an extra book included.
 COYER kicked off this week and we have a bunch of new stuff added since COYER will be on Summer Vacation from June 21 to Sept 5. 2 and a Half Months of Summer reading and I can not wait. You can find the Sign Up here if you are interested in Joining or just want to know the details!
This Week on the Blog
Sunday ~ WIR & The Sunday Post
Monday ~ Author Spotlight – Jagjiwan Sohal
Tuesday ~ Review  Full Steam Ahead
Wednesday ~ Sign Up and Start Post for COYER
The Reason I Stay Cover Reveal
Thursday ~  Author Spotlight – Lillian Summer Part 1
Friday ~ Author Spotlight – Lillian Summer Part 2
Next Week on the Blog
Sunday ~ WIR & The Sunday Post
Monday ~ Was It Good For You?
Tuesday ~ Mary Hades Blitz
Wednesday ~ Crane Blitz
Friday ~ GOING TO BEA
The Dragon Egg Tour with Interview
Cover Reveal ~ Erica Cameron
Saturday ~ Clean Sweep End Post
Books I read
wasn't able to link pictures to goodreads so the links are in the names instead
I am currently reading  The Kiss of Deception by Mary E Pearson
Next I will be reading The Dolls by Kiki Sullivan
Books I got this week
I only got one book this week from Netgalley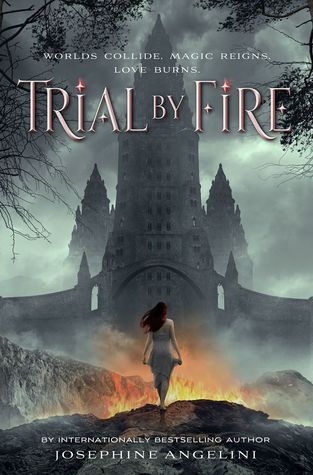 Trial by Fire by Josephine Angelini
What else is going on?
At the moment we are down the shore (NJ) celebrating my husbands birthday which is today (sunday the 25th) and my birthday which is on Wednesday (28th).  Sunday we are having a big birthday BBQ and looking forward to just relaxing before the craziness of this week starts.
This week (next sunday) I will be able to share what has been going on I was hoping to do it today but not sure who reads my blog, however, I doubt anyone involved but you never know. Soon you will see why I have to be so vague and Thank you for understanding my vagueness I'm sure it's annoying 🙂
I am looking forward to BEA on Friday and if you are going let me know would love to meet you 🙂 I am looking forward to looking at all the books and meeting a bunch of people. I just have to remember to print out my business cards!!!
So tell me what have you been reading and up to this week?
Let's Chat…
Hope you all have a fantastic week!!!
Happy Reading
Please ignore all spelling and/or grammar errors, I kind of typed this quickly and didn't get a chance to read it over like a usually do 🙂 so it might suck a lot more then usual LOL
Related Posts